Meet Keegan who joined rescue a few months ago. He up to date on all vaccines, crate trained, house trained, loves his walks, and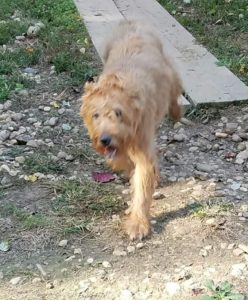 adores humans. Keegan is 7 years of age and full of l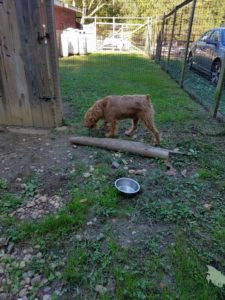 ife. He is a bit of a road warrior. Keegan came to rescue in southern CA but stayed with his family as they moved east to TN. Their move was prompted by financial devastation – they lost everything and were left with only their cars, clothes on their back, and their precious red dog. The final blow was having to give up Keegan who had been with them since a puppy.
Keegan's foster mom, Elizabeth, made the drive from VA to TN to bring Keegan home. Keegan was in need of some vet care for ear infections and allergies, a diet, and exercise to get him in shape again. His foster mom has done a great job getting Keegan ready for his permanent home. Keegan gets on with other dogs but would prefer a home that he doesn't have to share. He is good with children but can be a bit of a resource guarder when he has something he treasures so a home with adults might serve him best.
If you are looking for a sweet lad to spend time with who loves long walks and back rubs, Keegan is the guy for you. Please complete our adoption application to bring this lad home.