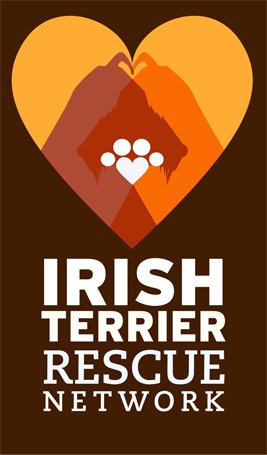 Irish Terriers, for many reasons, find themselves homeless. Tough economic times and failing health are the primary reasons owners have come to the Irish Terrier Rescue Network seeking assistance in finding their beloved pet a new family. Irish coming from shelters, backyard breeders, and puppy mills are on the increase as well.
The Irish Terrier Rescue Network (ITRN) is the only 501(c)3 tax exempt non-profit public charity dedicated to the Irish Terrier in the nation. Our mission is to rescue, provide safe haven, and re-home abandoned, neglected, and unwanted Irish Terriers regardless of pedigree or circumstance.
We were founded in December 2010 with a few simple goals: ensure that every Irish Terrier has a hearth and a home to call their own, mentor new owners, and educate the public about the breed and rescue in general.
ITRN is a busy and happy place. Available Irish is the place to read about all our Irish in need of new homes. Check out Adoption INFO to find information about our adoption policy, procedure, and to complete an application. Happy Tails is the place to visit to read about our red dogs' new beginnings. Many owners share memories of their past Irish in Memories. Services provides information about the support ITRN provides – you can read about our owner rehome program there. ITRN relies on public support – find out how to help at Donate. Check out the SHOP for our notecards and other merchandise. The Bark is our blog where we will post updates about ITRN from time to time! Want to contact us directly – Contact Us is the way to reach out! For organization info such as the ITRN financial statements, The Wag – our newsletter, press releases and other asundry things, check out News Bytes .
Check us out on Facebook! Our Rescue dogs get posted there first!
Read the latest issue of the Wag – ITRN Newsletter November 2013
NEWS: ITRN is the proud recipient of a grant from the AKC Humane Fund!
ORIGAMI OWL Fundraiser to Support ITRN. 30% of each purchase helps with the care of our red dogs. Get your Living Locket here!