Meet Maggie from Virginia.  She is a 9.5 year old Irish lady who needs a new place to hang her leash.  Maggie likes other dogs and loves all humans.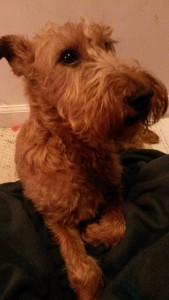 Sadly her family is moving and can not take her with them.  Maggie loves car rides, long walks, and wants nothing but a cuddle and some company.   She is a laid-back kinda girl but will chase a deer or cat given the opportunity.  This red dog is crate-trained and house-trained.  And as you can see from photos – she LOVES beds!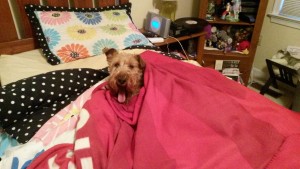 If you have fallen for Maggie, please complete our adoption application to be considered as Miss Maggie's new forever home.