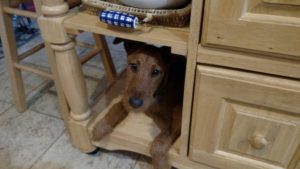 Meet Clancy – he is 7 months old puppy and a bit of a wild child as his story will show. His owners love the pup but feel that they "bit off more than they could chew" when Clancy decided to eat his way through the kitchen wall. This little lad is a love bucket but full of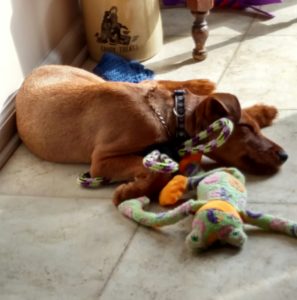 energy and creates mischief at the blink of an eye. He is crate trained and mostly house trained. He likes car rides and treats. Clancy is neutered, had all his vaccines, and is microchipped. And when he isn't chewing stuff up and doing crazy dog races, he snuggles and shows that sweet and endearing nature that makes even a hard heart melt.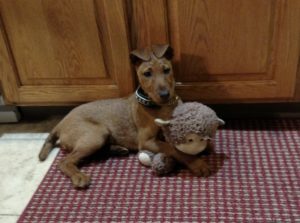 Clancy needs an experienced Irish Terrier home with lots of patience and a sense of humor. This little guy has already spent some time in a splint because of his dare devil attitude. If Clancy's joie de vivre and escapades are something that you feel would brighten your days and bring you enjoyment and you are UP F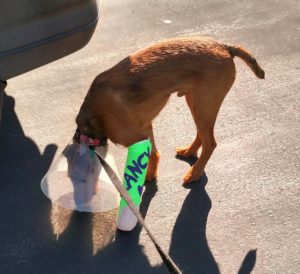 OR THE CHALLENGE, please complete our adoption application.